The Client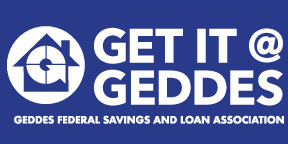 Since 1949 Geddes Federal has been serving the Central New York community with residential loans and savings products.The original mission, to provide their neighbors with quality savings and loan products, remains the same today.
The Problem
Geddes Federal Savings & Loan is a locally owned company that lacked a clear identity and brand. Dozens of financial institutions in the area will loan money, however, Geddes has a specific niche that was never exploited. Local residents may be aware of Geddes but short of a personal referral, had no real reason to use them.
The Solution
As part of a strategic marketing position, Geddes collaborated with the Zoey Team to craft a catchy and iconic song that would be not only memorable, but relevant. "Get it at Geddes," is the slogan that most every Central New Yorker is well aware of, and has helped brand Geddes Federal Savings & Loan as the leading local source for mortgages, home equity loans, and home equity credit. Zoey created billboards, Digital campaigns, broadcast television, commercials. Geddes also sponsors "The Local Show."
Branding
Logos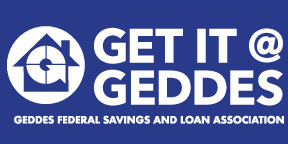 Print Advertising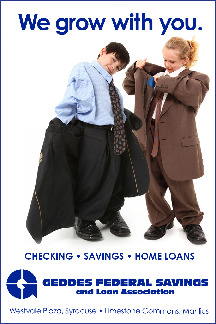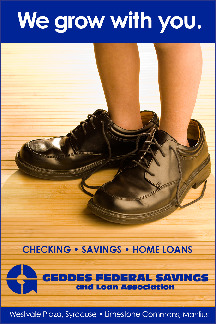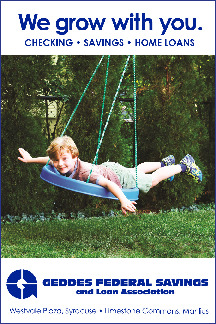 Outdoor Advertising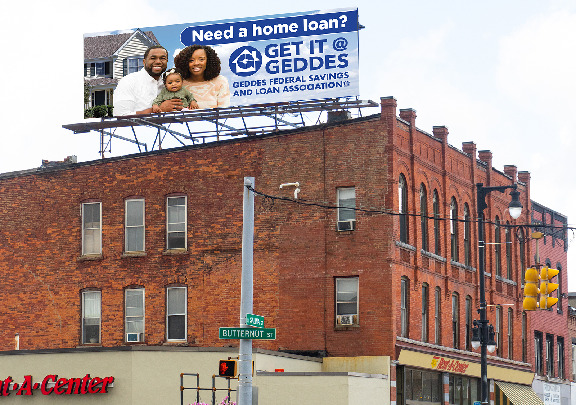 Messaging
Some businesses don't realize that it takes a special kind of skill to craft effective messaging, to connect with vehicles racing 65 miles per hour. "Get it at Geddes" is a well known phrase developed by team Zoey. It has worked well and assisted in branding Geddes Federal Savings and Loans.
Targeting
You simply cannot drive throughout New York State, especially Central New York, and not encounter strategically placed outdoor advertising created by Zoey. It's not just about the traffic count, it's all about the line of sight and captivating images that make a board a winner.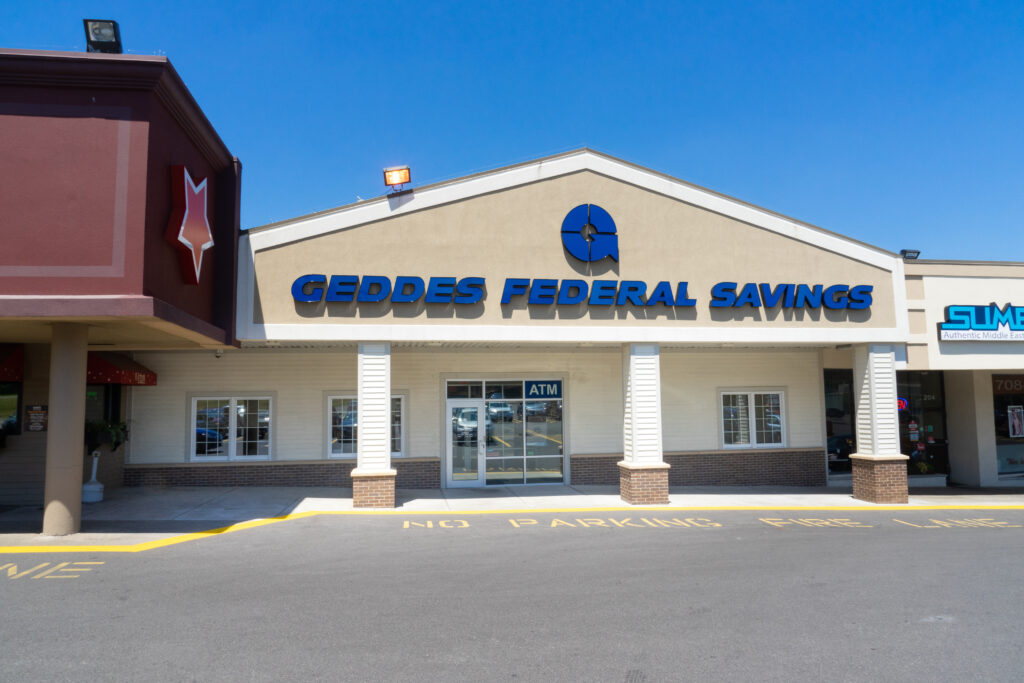 The Results
Central New York has been singing "Get it at Geddes." The name recognition has been highly accelerated, people understand that Geddes is a great place to get a mortgage, and to buy local is a better option. Geddes has been positioned as the premier mortgage provider by Zoey, which has resulted in even more customers "getting it at Geddes."